VOC 2019 Results
More than 200 orienteers participated in the first-ever VOC 3-days, 360 on the final day. Alice Leake (GBR) and Jakub Glonek (CZE) were the winners of VOC 2019 in a very strong start field.
Article in the magazine of the Austrian Orienteering Federation Report
Stage 1 Friday Split times
Stage 2 Saturday Split times
Stage 3 Sunday Split times
Vienna Sprint Relay Split times
Route choices
Stage 1 Stage 2 Stage 3 (WE) Stage 3 (ME) Sprint Relay
Photos
Stage 1 (Julia Weinmayr) Stage 1 (selection)
Stage 2 (Rainer Burmann) Stage 2 (Nikola Perac)
Stage 3 (Rainer Burmann) Stage 3 (Eva Stern)
Sprint Relay (Rainer Burmann) Sprint Relay (Andreas Mayer)
More
... on our Facebook and Instagram accounts.
Send an email to team@ol-sport.at if you want to share your photos/videos - we can add more links here.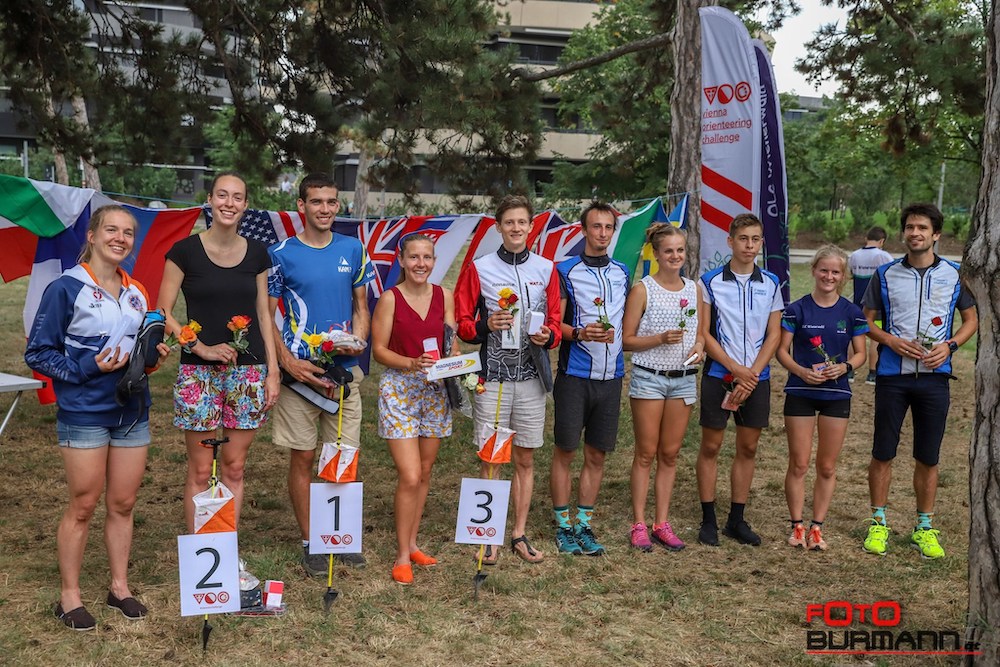 Elite Top 6 - Vienna Orienteering Challenge 2019 (Photo © Rainer Burmann)