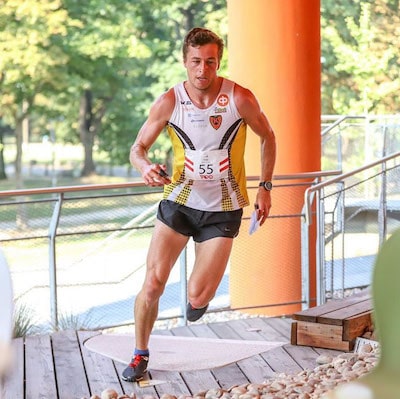 World-class
VOC is 3 days of sprint orienteering without qualifiers, just finals for all 😉
Join & meet world-class athletes in Vienna!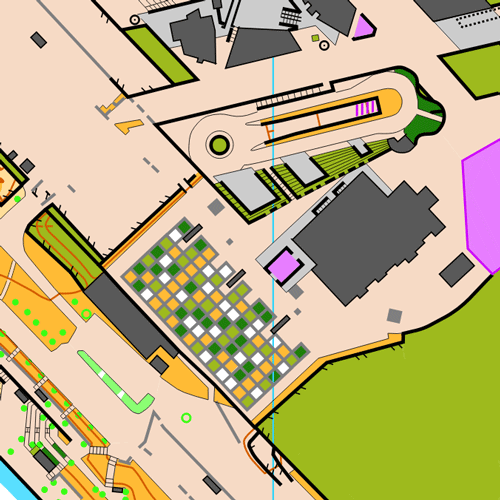 Orienteering
Vienna is Austria's sprint-O capital. VOC is planned by elite orienteers. Many route choices and tricky orienteering included.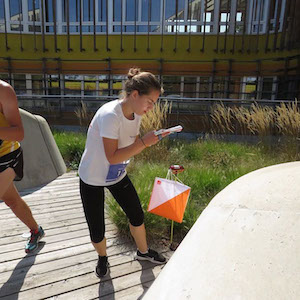 Challenge
VOC is a challenging and fun event for newcomers, youth, elites, and experienced orienteers. Want to run with a friend? Try the Team Challenge! 😊
---
Program
Friday 27 August 2021

16:00-19:00 Event Check-in
17:00-20:00 Stage 1
20:00- Orienteers Social

Saturday 28 August 2021

10:00-12:00 Stage 2
12:00-13:00 Fun O-Activity

Sunday 29 August 2021

10:00-12:00 Stage 3
13:00-14:00 Sprint Relay
14:25 Prize giving ceremony
1 day entries available for Newcomers, Open & Team Challenge classes
Orienteering in the heart of Europe: where culture and quality-of-life meets orienteering. Be part of Austria's most fun orienteering weekend!
Register now
---
Orienteering
=

♥

We offer high-quality sprint orienteering maps and challenging courses in attractive areas. VOC is brought to you by experienced organisers and elite orienteers. Look forward to running in beautiful parks and intricate urban areas. We also plan to have an informal social, directly after the first stage.

Team Orienteering Guide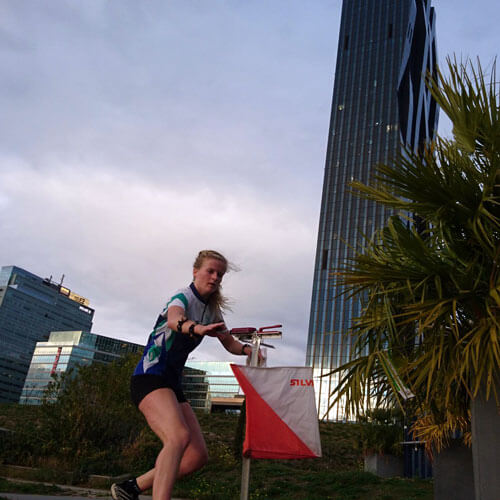 ---
Vienna.
Now.
Vienna has been ranked first for ten consecutive years in the Quality of Living Survey. Visit palaces, renowned museums, stroll through the vineyards or simply enjoy Vienna.
There is enough time between the stages for other activities.
Find out more on wien.info and start planning your visit. Or just follow @viennatouristboard to get some inspiration.
Video
Find Hotels
---
How to get here?
Easygoing.
It is easy to travel to and within Vienna. Excellent public transport services will get you around in the city. All venues are close to the city centre so you will not need a car during your stay.
If you have the possibility and want to travel eco-friendly, consider taking the train (ÖBB, Regiojet, Westbahn) or bus services to Vienna.
Public transport travel times: 50-60 min from airport to stage 1, Stage 3 to airport 50-60 min.
---
Covid-safe event. Be positive, test negative.
VOC is planned as a covid-safe event while not compromising on the atmosphere. Orienteering is back to normal.
A valid EU Digital COVID certificate is your entry passport for Vienna O Challenge. The Austrian 3G rule imply that participants aged 12 and older must be Covid-tested negative, recovered, or vaccinated to participate. This makes VOC a safe event. By the end of August most people will not need to test anymore, but for those who need, Covid testing will be offered free of charge in Vienna for international participants.
Questions & Answers
Information
Entry Regulations
ECDC Travel Updates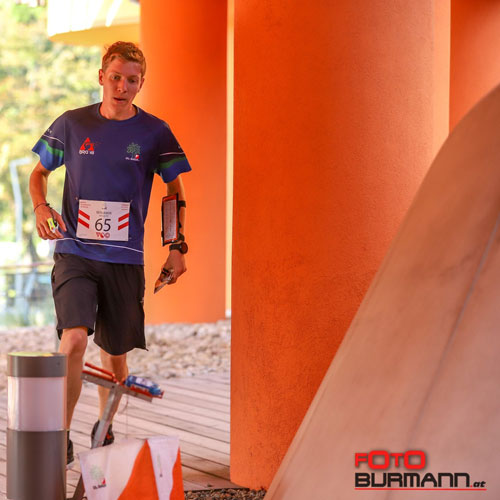 ---
An environmentally friendly event.
Our environment is the most valuable asset for orienteering.
Therefore, we leave nothing more than our footprints in the areas we use. Our regional event suppliers use recycled and recyclable materials. Waste will be separately collected. Maps & race numbers are printed on eco-certified papers. Event information is digital first. Moreover, we encourage you to take public transport or bike to the venues. It's simple and effective in Vienna!
We do more than that and create an Orienteering Forest. If you want to climate compensate your trip, you can add a tree to the Orienteering Forest Project in Austria.
Vienna O Challenge is part of the City of Vienna's eco-friendly events.
---
Venues.
A different approach.
Vienna is Austria's sprint-O capital and has a wide variety of sprint areas. The event areas will be announced just-in-time before the event starts. Expect professional sprint mapping and areas in different parts of the city. The areas are located in the western, central, and southern part of the city, and include both flat and hilly terrain. For inspiration, below some map and route excerpts from VOC 2019.

Welcome to Vienna
Since 2013 the idea to host an international orienteering weekend in Vienna existed: an event open for everyone, in challenging areas, and fun to be part of. After racing in the cities of Beijing, Chongqing, London, Oslo, Rome, Stockholm, Valetta, Venice, Wellington, in 2019 it was finally time to welcome you to my home town. VOC continues 2021 and the event team is highly motivated to create fun days for you in Vienna!
Event Ambassadors
Help us making VOC an awesome event by spreading the word to your friends as our ambassadors do.
They all have experienced orienteering in Vienna 😀
Volunteer & be part of the team!
VOC is an independent orienteering event with a lean organisation and the aim to create a nice event. Do you want to get involved? if you want to volunteer, have ideas or are interested in partnership opportunities.
Event Team
Maps & Courses

Erik Simkovics, Henrik Sulz, Vito Satrapa

COVID Check

Gudrun Englmaier, Guni Palme

Timekeeping

Erich Göschl

Arena Speaker

Wolfgang Pötsch

Photography

Julia Weinmayr

Prizegiving

Barbara Hauser

International Hospitality

Sladjana Perac, Frederic Genevois, Sebastjan Jemec

Start

Werner Burmann, Andreas Cart, Vito Satrapa

Arena

Benjamin Altmann, Andreas Mayer, Gunnel Nilsson, Nikola Perac, Anna and Erich Simkovics

Helpers

OLC Wienerwald
Classes
for everyone
Orienteering is in principle an individual sport. In addition to the individual classes, we offer the Team Challenge. It is for teams of 2-3 running one course together (own map, race number, etc. for each). M | W indicates separate Men's and Women's classes. Maximum running distance per stage is 4.5 km.
| | | |
| --- | --- | --- |
| Newcomers | any age | unisex |
| Team Challenge | any age | unisex |
| Kids non-competitive | -12 years | unisex |
| Youth | 10-14 years | M | W |
| Open | 15+ years | M | W |
| Elite | 15+ years | M | W |
| 40+ | 40-49 years | M | W |
| 50+ | 50-59 years | M | W |
| 60+ | 60-69 years | M | W |
| 70+ | 70-100 years | M | W |
Sprint Relay Classes
A sprint relay team consists of 3 runners. Some legs are exclusive for a gender, but most are universal and definitely inclusive.
Mixed Elite Relay
3 runners per team: U + U + U
Minimum 1 woman and 1 man per team (free running order)
Mixed Youth Relay
3 runners per team:

U + W + U


Maximum age 16 years (born 1995)
Mixed Veterans Relay
3 runners per team: U + W + U
Minimum age 45 years (born 1976)
Open Relay
3 runners per team: U + U + U
Unisex, any age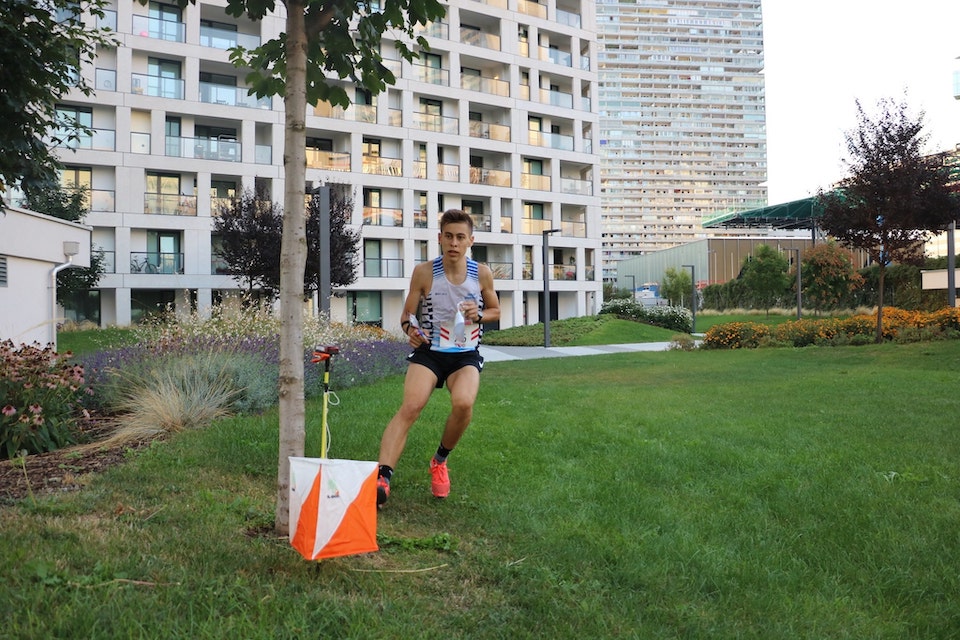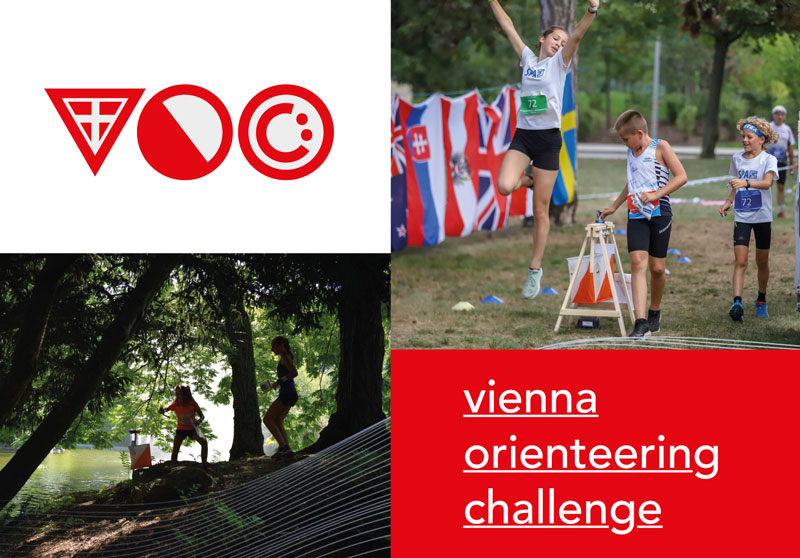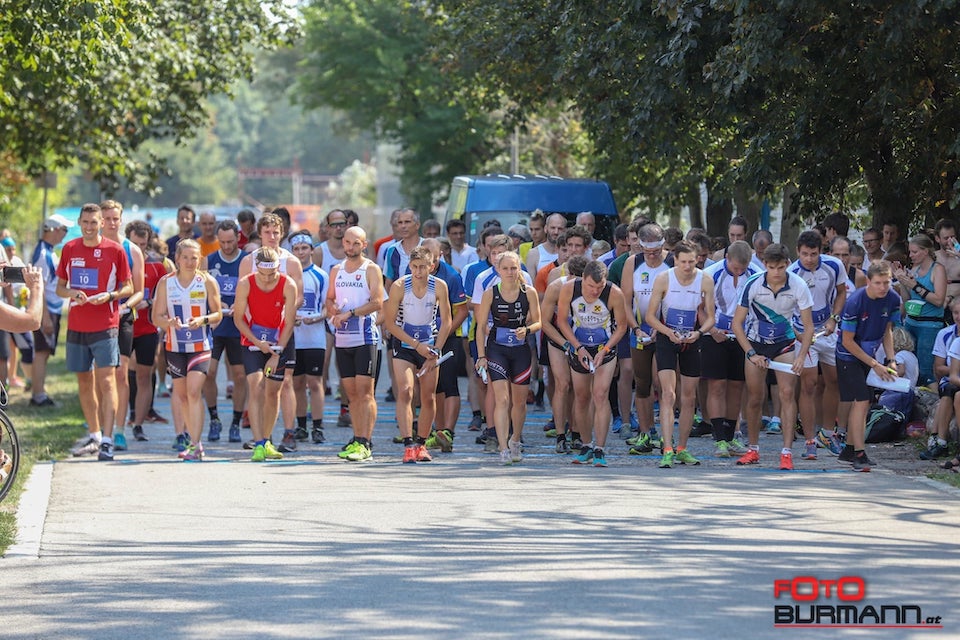 Newcomers
For Orienteering Newcomers
The course length is approximately 3 km. No matter the age or gender, everyone does the same course.

Team Challenge
Team up with friends
Teams of 2-3 orienteering together on one course: one map and race number for each team member, one chip, one result.

Open
For Orienteers. For fun.
For all who do orienteering for fun, older than 15 years. Courses similar to 40+ age category. Separate Women's and Men's class.
---
Registration
Registration is open on the sustainable orienteering platform OL-Sport Alpha
Early entries before 29 July
Entries close 10 August
Services: Arena Speaker, Sportident touch-free timing (for SIAC), live results, personalised number bib, Saturday Fun O-Activity, Rental SI card (for Newcomers & Team Challenge)
The Orienteers social is not part of the event package.
Participants from have registered 😀
Sprint Weekend
Orienteering in Vienna
3 stages in 3 days
Individual orienteering
+ 1 Fun-O Activity
Refreshments & snacks for finishers
VOC surprise & good vibes
Team Challenge
Orienteering in Vienna
3 stages in 3 days
Team of 2-3 orienteering together
+ 1 Fun-O Activity
Refreshments & snacks for finishers
VOC surprise & good vibes
Sprint Relay
Sprint Orienteering Relay
Relay teams of 3 runners
Mixed & unisex teams
1-Day Start
Orienteering in Vienna
1 stage
Classes: Newcomers, Open, Team Challenge
Refreshments & snacks for finishers
Partners
Special thanks go to our partners for supporting the Vienna O Challenge 😊

Vienna Tourism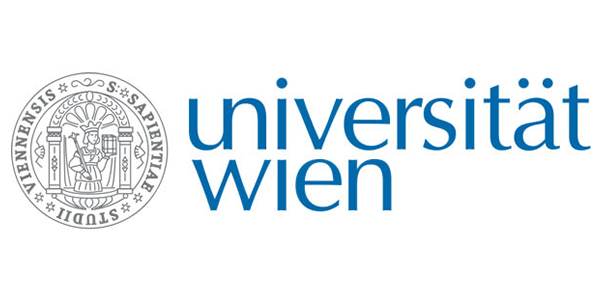 University of Vienna
Guide to Orienteering
Orienteering is an exciting and challenging outdoor sport that exercises mind and body. The aim is to navigate between control points marked on an orienteering map. In orienteering the challenge is to complete the course in the quickest time choosing your own best route. As a recreational activity, it doesn't matter how young, old or fit you are, as you can run at your own pace.
Map
The orienteering map is a very detailed representation of the terrain. The map also shows where it is allowed to run and where not. In urban events the scale is 1:4000, 1 cm on the map represents 40 m in the terrain. Orienteering map symbols.
Course
The course is represented on your map with following symbols:
Triangle = start, numbered circles = control points, double circle = finish
You must visit the controls in the order they are numbered. At the 'start' you will need to 'punch' the control, i.e. placing your Sportident card into a unit which starts the timer. At the finish you are required to 'download' the information which is on your Sportident card. This shows whether you have completed the course in the correct order. You choose the route between the control points on your own. The challenge is to choose the fastest routes between the control points and execute them well. See a map with orienteering course.
Control points
Marked with an orienteering flag and an electronic timekeeping unit. Each control has a unique code (e.g. 31). On the map you will also find a control description with codes for each control on your course. By checking the code with the control description you can make sure that you are at the right control. Note: if you punch a wrong control in-between it does not matter. Just continue to your control. However, you must visit the controls in the correct order (Start-1-2-3…).
Start procedure
In contrast to running races orienteering is with individual start. Each minute one runner - or team if you are doing the Team Challenge - starts on each course. A start list will be published in advance. Please note that you need to be at the start 3 min before your start time to clear and check your Sportident card.
What do I need to bring?
Just come with your sport clothing and running shoes.
The timing chip you collect at the event centre.
The map will be handed to you in the moment of your start.
For your first sprint orienteering experiences you do not need a compass. Just orientate the map to the main features. As soon as you get more experienced a compass will speed up your navigation.
Which class to choose?
Controls are easy to find in urban areas. The main difference between classes is the length and complexity of route choices between controls. If it is your first experience with orienteering we recommend either the Newcomer's or the Team Challenge class for maximum fun. In the Team Challenge you can team up with friends and run together - each of you will get a map but you have to complete the course together with one Sportident card. The Newcomer's class is for individual starters. Course lengths for both of these options will be approximately 3-4 km per stage, depending on your own route choices. However, as VOC is an open event all classes are available to you, so you are not restricted to these choices.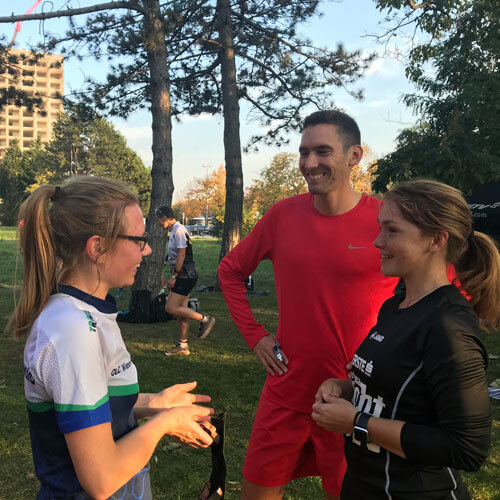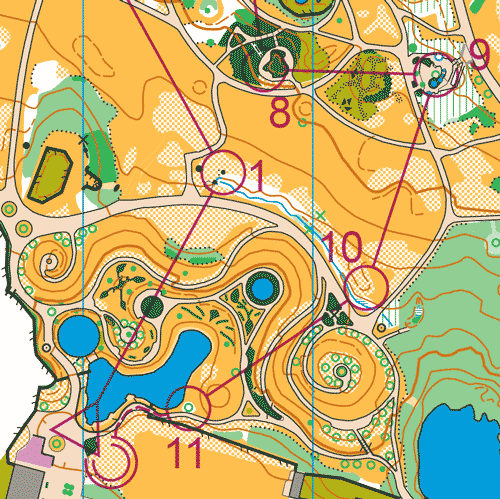 General Information
Objective
The aim of the Vienna Orienteering Challenge (VOC) is to offer a high-quality orienteering event that is attractive for beginners, recreational and competitive athletes. VOC is a multi-day event with 3 stages in Vienna. The sprint orienteering format attracts international participants, world-class athletes and Austrian orienteers.

Das Ziel der Vienna Orienteering Challenge (VOC) ist es, eine hochqualitative OL-Veranstaltung anzubieten, die für Einsteiger, Breiten- und Leistungssportler:innen attraktiv ist. Die VOC ist ein Mehrtagebewerb mit 3 Etappen in Wien, die Wettkampfform Sprint-OL zieht internationale Teilnehmer:innen, Weltklasseathlet:innen und österreichische Orientierungsläufer:innen an.
Start times (preliminary)
Friday 18:00 - 19:30
Saturday 10:00 - 11:30
Sunday 10:00 - 11:30, Sprint relay 13:00
Elite
Red start group for Elite classes: 15 top runners + wild cards start in the "Red start group" (starting order randomly drawn for each stage)
Maps
Scale 1:4000 (1 cm on the map = 40 m on the ground). 1:3000 for age classes 40+. Mappers: Erik Simkovics and Vito Satrapa (Map rights © OLC Wienerwald). Maps drawn to the new sprint map standard (IOF ISSprOM 2019).
Courses
Sprint orienteering (maximum running distance 4.5 km).
Planners: Erik Simkovics, Vito Satrapa, Henrik Sulz
Sprint Relay
10-12 min / runner
Timekeeping
Sportident electronic timekeeping will be used with mixed punching. Competitors with a classic Sportident card will dib in the ordinary way, SIAC users will be able to use it touchfree. You can get hold on a new SIAC touchfree at our partner OL-Shop.
Sportident Card
Sportident cards will be on sale at the event center. Rental SI cards are available at no additional cost for Newcomers, Open and Team Challenge participants. The charge for a lost Sportident card is 30 €.
Final Details
The final instructions will be published a few days before the VOC.
Results
Live results screen at the arena and online, overall results will be published on the VOC website after the final stage. Split times on Winsplits Online immediately after each stage.
Race Format
3-stage sprint orienteering with overall ranking based on time. Mispunched/DNS runners will get the time of the last runner + x minutes penalty.
Awards
Prize giving ceremony for the overall ranking, VOC medals and prizes for the top 3 in each class. Prizes for the top 6 elite runners.
Daycare
No daycare for children. Playgrounds in close proximity to/directly at the arenas. Separated start times for parents available on request.
Terms & Conditions
Risk and Safety
Participants are not insured by the organiser. Competitors accept the hazards associated with participating in the event, and that they take part at their own risk and are responsible for their own safety. Event Officials will not accept liability for any injury, accident, loss or damage to the competitor or their property that may arise before, during or after the event as a consequence of participation in the event. Please note that there will be no road closures during the event and that streets with traffic might be crossed.
COVID-19 Protection
Detailed information regarding COVID-19 protection measures will be announced in the final details.
Minimum Age
Due to safety reasons the minimum age for competition classes is 10 years. Younger athletes only allowed when accompanied by a person aged 18 or older (in Newcomers, Team Challenge or Open class). For the Kids class we will try to avoid crossings, but ask parents to instruct their children about possible hazards before start.
Entries & Payment
Entries are accepted only through the online entry form and valid after fees have been received to our bank account by bank transfer or credit card payment.
Beneficiary OL-Sport Alpha. EUR (€) account IBAN: AT09 1420 0200 1051 5450, BIC: BAWAATWW (BAWAG P.S.K.); or GBP (£) account 19701284, Sort code 04-00-75.
The entry fee is for VOC 3 days, except 1-day entries in Newcomers, Team Challenge and Open classes. For other classes it is not possible to register for individual stages only. The individual stages cannot be transferred to another competitor. Entries after the deadline and in the event centre are possible only in case of unreached limit of participants and according to the possibilities of the organiser.
Amendments
Amendments which affect the class entered (and are within the same price band) may be made free of charge up to the final entry deadline. Other amendments, which do not affect the entry cost or class, are free of charge at all times. If you wish to change your entry, please email to .
Changes and Cancellation Policy
The organiser reserves the right to provide an alternative event program in case of low number of participants. In the case of curtailment or cancellation of VOC due to circumstances beyond our control, we reserve the right to retain all or part of the entry fees.
In the unlikely event of a cancellation due to COVID-19 related restrictions participants have the right to keep their entries standing for VOC 2022.
Competitors may only cancel their entry before 1 August 2021 and will be given a 50% refund + 25% OL-Sport Alpha voucher. We regret that no refunds of entry fees will be possible after this date. If you have a positive Covid-test result and cannot attend because of a quarantine order, we will transfer your registration to VOC 26-28 August 2022.
Rules
IOF competition rules + VOC special rules announced in final details.
Fair Play
By registering to the event you accept our common orienteering fair play rules. If we notice violations against fair play we reserve the right to disqualify runners.
We will not have any quarantine areas and maps will not be retained after finishing. To ensure a fair competition, we expect runners to not share information with runners starting later. We believe it makes for a better challenge.
Privacy Policy
Personal Data
When you enter we will ask you for the following personal information:
Contact details: name, year of birth, email address
Participation details: class, club, country
Why we need your details
We need to collect your personal information so that we can enable you to participate in the event. If you do not provide us with all of the personal information that we need to collect then this may affect our ability to manage your entry.
We also process participants' personal information in pursuit of our legitimate interest to:
Promote and encourage participation in orienteering by sending participants communications and entry information for upcoming events. Our events may be filmed or photographed and your personal information may also be used in images captured from our events, which we use for promotional and development purposes. Provide competition in orienteering by accepting and managing entries for our events and checking your personal information to ensure you are entered into the correct category. Where we process your personal information in pursuit of our legitimate interest, you have the right to object to us using your personal information for the above purposes. If you wish to object to any of the above processing, please contact us.
Who we share your personal information with
If your personal information is included in any images or videos taken by us at our events, we may share this with our event partners for promotional and/or journalistic purposes.
Participants' personal data
We publish the results of our events on our website. This includes competitors' name, club, age class and result.
Your rights
You can exercise any of the following rights by writing to us. Your rights in relation to your personal information are:
You have a right to request access to the personal information that we hold about you by making a "subject access request";
If you believe that any of your personal information is inaccurate or incomplete, you have a right to request that we correct or complete your personal information;
You have a right to request that we restrict the processing of your personal information for specific purposes; and
If you wish us to delete your personal information, you may request that we do so.
Any requests received by us will be considered under applicable data protection legislation.
Cookies
Cookies are small text files that are placed on your computer by websites that you visit. They are widely used in order to make websites work, or work more efficiently, as well as to provide information to the owners of the site. The browsers of most computers, smartphones and other web–enabled devices are typically set up to accept cookies. If you wish to change your cookie preferences for this website or any other websites, you can do so using your browser settings. Your browser's 'help' function will show you how to do this.
The table below explains the cookies we use and what they do.
Cookie Name
Purpose
_utma
_utmb
_utmc
_utmz
Set by Google analytics.
These cookies are used to collect information about how visitors use our site. We use the information to compile reports and to help us improve the site. The cookies collect information in an anonymous form, including the number of visitors to the site, where visitors have come to the site from and the pages they visited. Read more about how Google safeguards your data here
OL-Sport
Erik Simkovics
Dr. Heinrich Maier Strasse 46/5/5, 1180 Wien, Austria

+43 664 2254915
Facebook